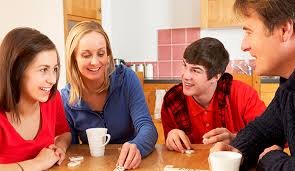 Coast Mountains School District and Northwest Community College wish to thank you for your interest in hosting an international student.  We value and respect the contribution made by families in our community who host international students and are pleased to be able to offer an excellent program to our international students.
Homestay is a wonderful opportunity to share our culture and learn about other cultures at the same time.
As the program objective is for English acquisition, it is an expectation of visiting foreign students that English will be spoken in the home in order to provide an immersion environment.
Application Process
CMSD82 & NWCC Homestay Application
Step 1:
Complete the Homestay Program Application for host families and mail, scan/email or drop off the completed application with our Director of Instruction, School Support, Janet Meyer located at:
Coast Mountains Board of Education School District 82
3211 Kenney Street (Building A), Terrace, B.C.  V8G 3E9
Tel: 250-638-4480
Email: study@cmsd.bc.ca
Step 2:
Upon receipt of your application, we will contact you to confirm your suitability for our program and will indicate whether an interview will take place.
Step 3:
We will arrange for a home visit and an interview.
Step 4:
Once an interview has been scheduled you must arrange to complete a criminal record check at your cost for all adults 19 and over living in the home.  Please ensure that this includes a vulnerable sector check as some students may be under the age of majority (19 years) in British Columbia.  A printable request form on the school district or college letterhead will be forwarded to you to take to your local RCMP Detachment.
Should you have further questions or require additional information, please contact our office at (250) 638-4480.
When you open your home to an international student you will take part in an incredible exchange of culture and help them experience what daily life in Canada is really like.